Understand Application & Business Performance
Automated, cross-stack intelligence for continuous business and application performance monitoring.
Customers who trust AppDynamics
Application Intelligence Platform
Power digital transformation initiatives with real-time insights into application performance, user experience, and business outcomes so you can move faster in an increasingly sophisticated, software-driven world.
Single UI across business, application and infrastructure
One Platform
One unified platform. One user interface. Monitor business metrics, transactions, user behavior, infrastructure, databases and more in a single pane of glass.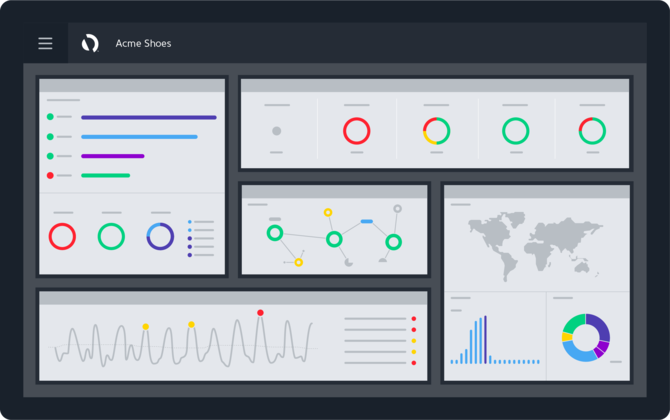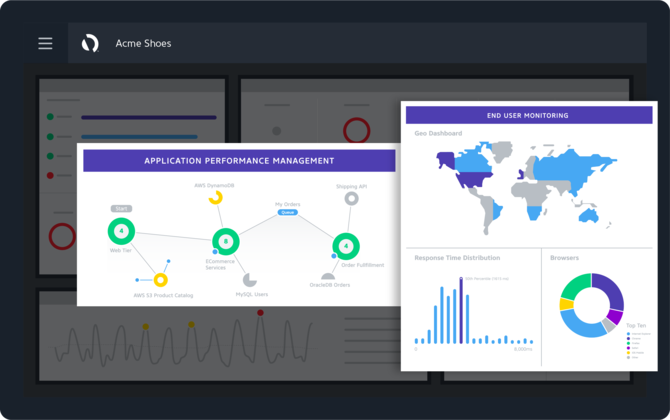 End-to-end Application Performance Management
Application Performance
Ensure end-to-end performance of complex distributed applications. code. See every user and every transaction across the stack and drill down to code level detail.
Continuous Business Insights
Business Performance
Real-time analytics for application and business performance monitoring. Correlated metrics that give you answers.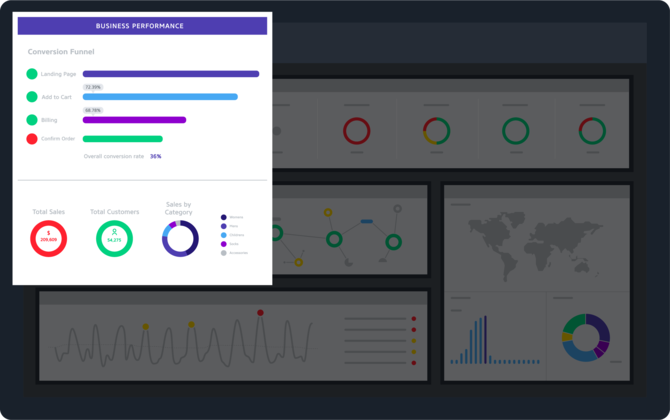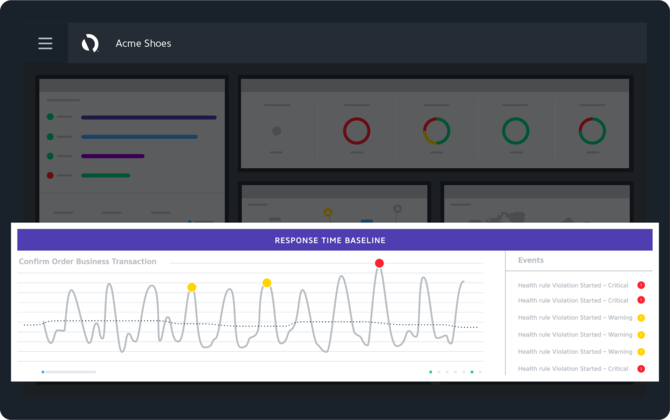 Quickly detect anomalies
Smart Baselines
Automatic and dynamically constructed performance baselines, anomaly detection, and alerts to code-level diagnostics.
What people say
" Now we're regularly the first to tell our suppliers when they have a problem. "
Andrew Mulholland
- Operations Architect -
" It's a tool that offers seamless traceability and a view that bridge both the APM and the Business product usage effectively. "

Heather Abbott
- Senior Vice President of Corporate Solutions Technology -
" Working with Application Performance has been extremely positive as they helped us every step of the way, from project definition, during the PoV, and through to implementation. "

Zaahir Ghanty (Elexon)
- Service Manager -
AP helps ELEXON bring the power of AppDynamics to key BMRS application
To protect and optimise BMRS (Balancing Mechanism Reporting Service), ELEXON decided to purchase an Application Performance Management (APM) solution and worked with Application Performance Ltd (AP). An ELEXON project team was put together to define the key requirements, and AP recommended AppDynamics as the solution that best fit their needs. The project team was then tasked with running a proof-of-value (PoV) to demonstrate the benefits that could be achieved.
"We are now able to use AppDynamics to give us a full end-to-end view in just one single pane of glass."
Kamalesh Patel, Senior IT Service Manager, Vodafone