FREE TRIAL
Try OverOps for 15 days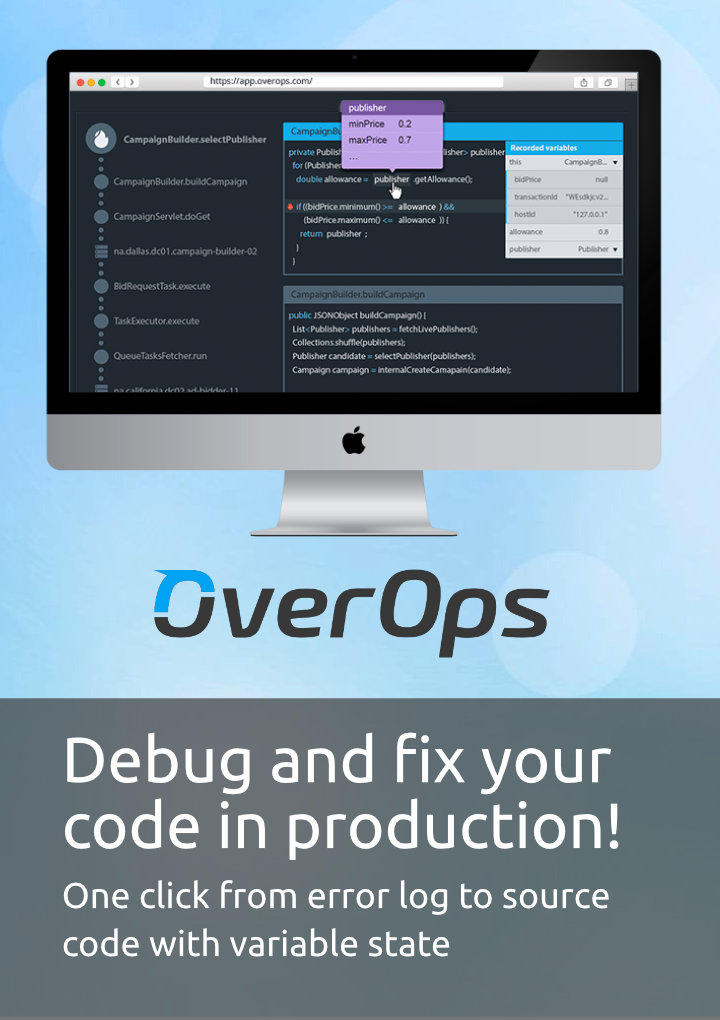 Go beyond APM or Log Monitoring and know not only how often your Java application throws errors or exceptions in production but also the reason why!
For any error or exception in production OverOps can show you:

Stack trace
Source code
Variable state
Debug logging
This allows you to understand why something broken and fix it quickly without having to recreate it in a dev environment.
Used by 120+ companies including Samsung, HP Enterprises and Amdocs.