FREE TRIAL
Try UXM - Digital User eXperience Monitor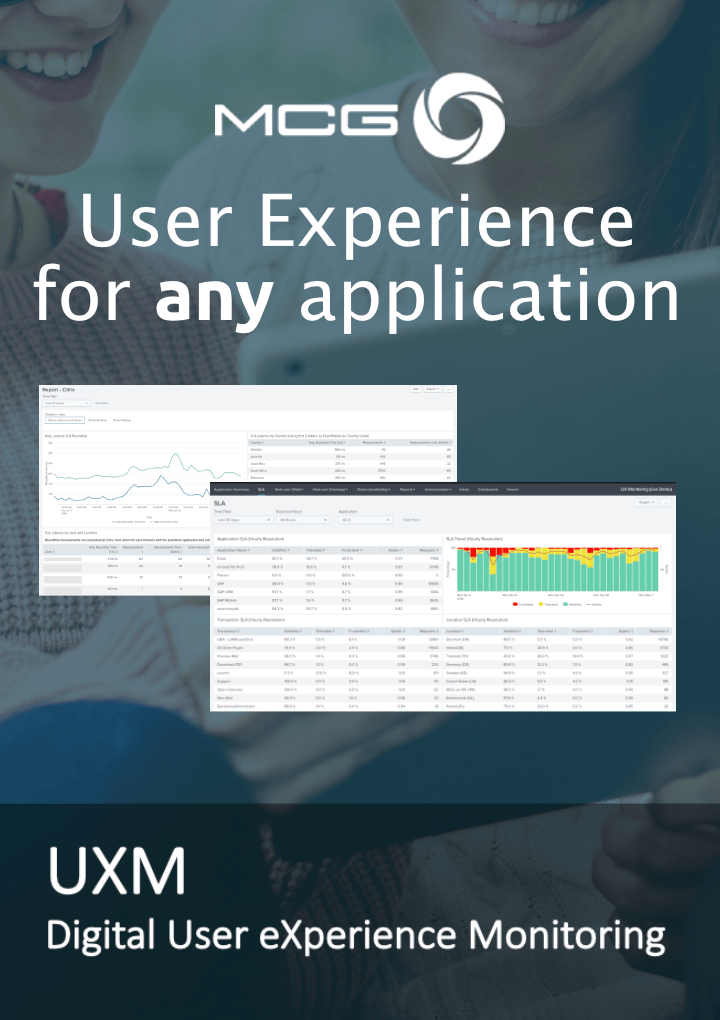 User eXperience Monitoring
Monitor, manage and act on key digital user experience KPIs for Microsoft Office 365, Skype, SharePoint, Dynamics CRM, Dynamics AX, SAP and many more business critical applications. Start your free 15 day trial.
UXM monitors the real and synthetic end-user experience for any application. It works with browser-based apps or Windows desktop apps running on a physical or virtual desktop.
UXM can also provide performance metrics for the user's machine and any applications they are running such as Microsoft Office, Skype, Dynamics AX & CRM, SAP and more.
Previously this visibility would have required multiple tools at 10x the cost of UXM.